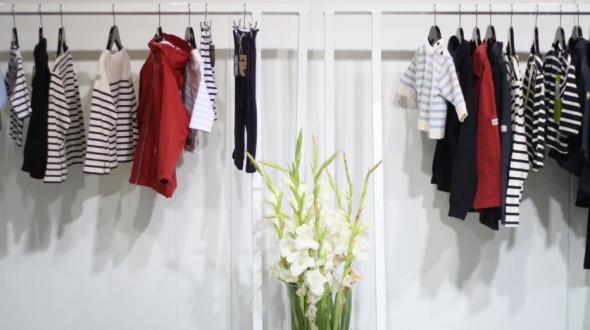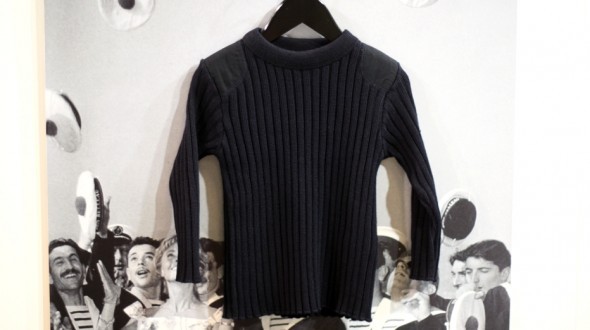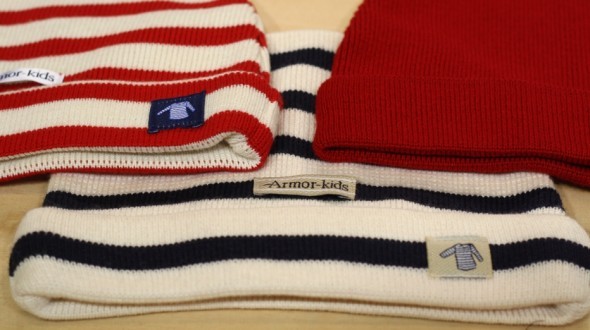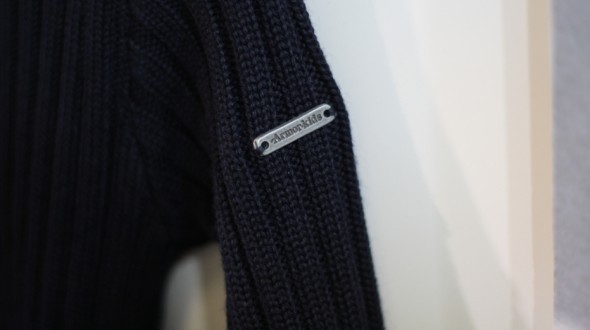 Da jeg i sidste måned skulle blogge fra CIFF KIDS var der naturligvis rigtig mange af mærkerne, jeg kendte på forhånd, men Armor Kids er jeg ikke faldet over før.
Det er en børnelinje af det franske mærke Armor Lux, som blev stiftet tilbage i 1938, hvor de faktisk i første omgang kun lavede undertøj. I 1970 begyndte de at de sømandsstrikkede bluser, som de efterfølgende er blevet kendte for – og i 1997 startede de så Armor Kids – som nu endelig er på vej til Danmark.
Breton blusen, som er en stor del af Armor Kids kollektionen, stammer oprindeligt fra uniformen hos de franske sømænd. Striberne gjorde det nemmere at spotte en mand, hvis han var røget overbord – den har præcist 21 striber for hver af Napoleons sejre 😀
Jeg ELSKER stort set hele kollektionen, og jeg er vild med, at jeg endelig har fundet et virkelig lækkert børnetøjsmærke, som laver lækkert tøj til drenge – det mangler jeg virkelig!
Noget af kollektionen laves helt ned til str. nyfødt i fine små gaveæsker, som vil være oplagte til en sød barselsgave 🙂
English:
I had my very first encounter with Armor Kids at CiFFKIDS, and it was definitely love at first sight.
I often have a hard time finding great clothes for boys, but Armor Kids immediately caught my attention with the navy theme of knitted items stripes, navy, white and claret red.
The Breton shirt, which is a big part of the Armor Kids collection, was officially created by the 27th March 1858 Act which introduced the shirt in the uniform of the French seamen. It is said, that the stripes made it easier to locate a man overboard, and it contains 21 stripes – for each of Napoleon's victories.
Part of the collection is also available from size newborn, which makes it the perfect gift for a baby shower.

Del på Facebook